A little something for you
September 9th, 2009 | 40 Comments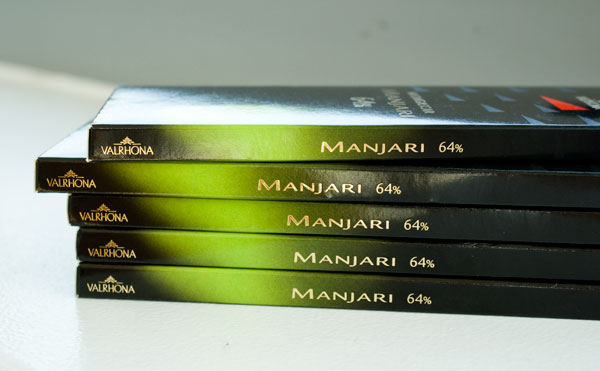 I apologize in advance. I'm about to get someone hooked on this excellent dark chocolate. Here are 5 bars, totaling 13 oz, which should be enough for most recipes and some nibbling on the side. Since I've been carrying on so much about Valrhona, I figured it would be a great first giveaway. It's a little thanks for being among the first readers of my young blog. I'm thrilled to have "met" you.
Anyone can win. All you have to do is leave me a comment below about what you might make with this chocolate and I'll select a random number to determine one winner. This will be open until midnight (Eastern Time), September 12, and I'll announce the lucky recipient soon after.
40 Responses to "A little something for you"
Post a Comment
Your E-Mail will be kept private. * = required fields.