The Rain in Spain
September 22nd, 2009 | 18 Comments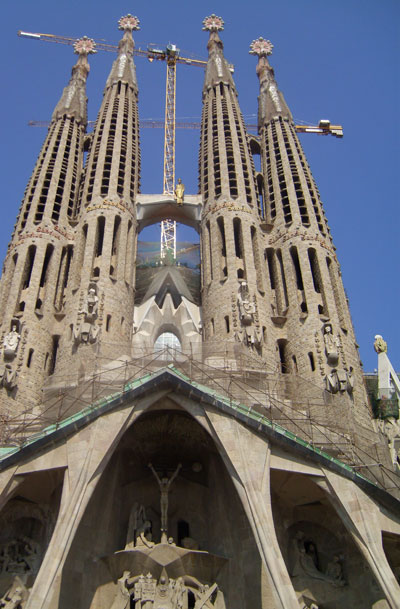 I know how much you all clamor to see other people's vacation photos. Since I have your rapt attention, here are the best of what I could cobble together of our recent trip to Madrid and Barcelona. Most days we left our hotel room for fourteen hour stretches and I didn't feel like lugging the hefty dSLR around. I tossed the point-and-shoot in my bag. Well, the rain in Spain really must fall mainly on the plain, because there was so much sun glare on the camera's preview screen, I couldn't see what I was photographing. I pointed, clicked, and hoped for the best.
If you like the ubiquitous, quaint, European-style cities with majestic buildings and narrow streets, then you must get your butt over there pronto. It's exactly what I was expecting, and it still managed to leave me dumbfounded with awe. My favorite way to see a city is to wander around for hours, until the feet can't take one more step. One can't help but stumble on some funny little buildings or postcard-worthy cafe.
As far as fancy dinners, it wasn't in the cards. We kind of winged our meals, based on where we were and when we got hungry. The language barrier was getting to me and if I recognized gambas or jamón on the menu, I pointed to that and nodded away at the waiter, who nodded back, and then I nodded again, like foreigners do. Scott and I did make one attempt to go to lunch at a lofty establishment. Correct me if I'm wrong, but I always think of lunch as a casual affair. Not overseas, it isn't. After they learned we had no reservation, we got shoo'd right out the door.
To make a sweeping generalization, I found the food in Barcelona to be far better than in Madrid. In Barcelona, no matter where we went, even if it seemed like a tourist trap, the food was fresh and exceptional. I can only imagine they have a certain standard that no one can fall under, lest they be run out of the city by an angry mob. Spain is known for their cured hams and artisanal cheeses and the two of us practically subsisted on that.
All in all, a big, hammy thumbs up for Spain. It was great to meet ya.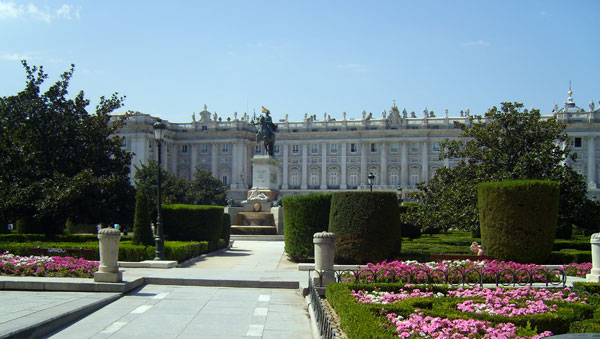 We visited the Palacio Real. Ain't she purdy?
Scott was moved to recite poetry?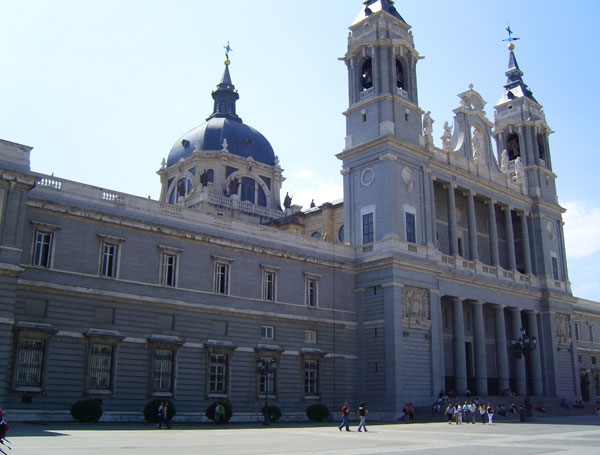 Majestic building #1 of 3,239,340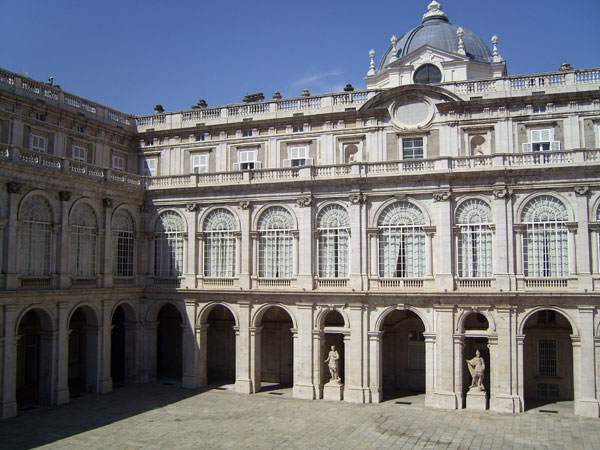 Majestic building #2 of 3,239,340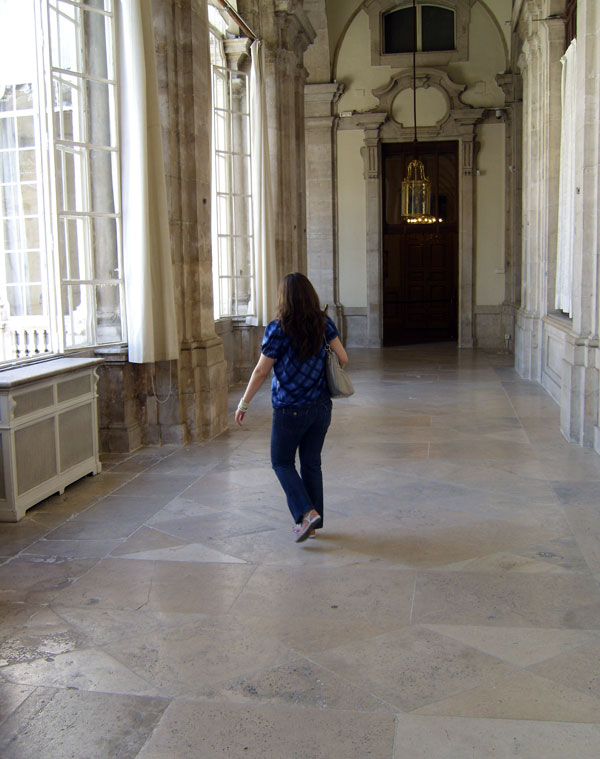 I'm so eager to see the inside, I motor ahead. I will see everything! No goblet will go unturned!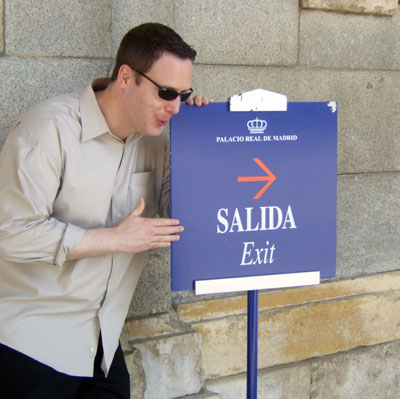 Scott's favorite sight after hours in the Palace. You'd think I made him go to the ballet.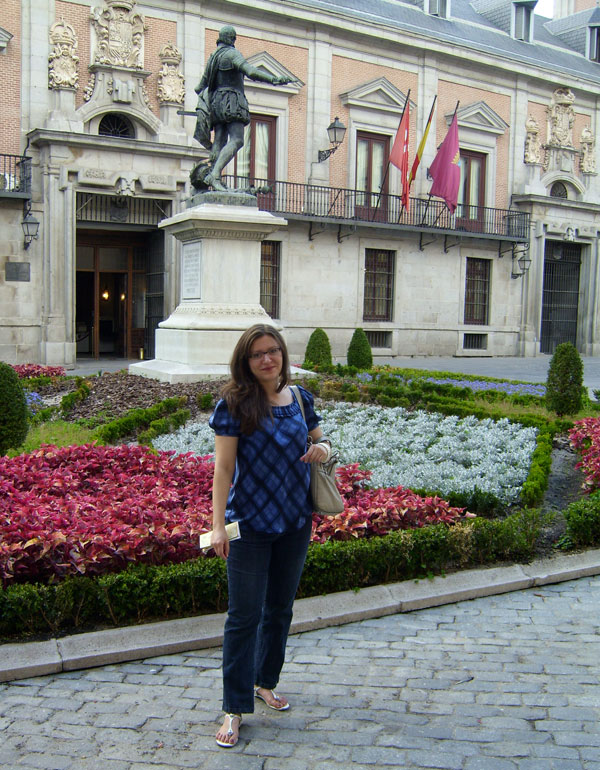 Aren't cobble-stone streets the shizzle?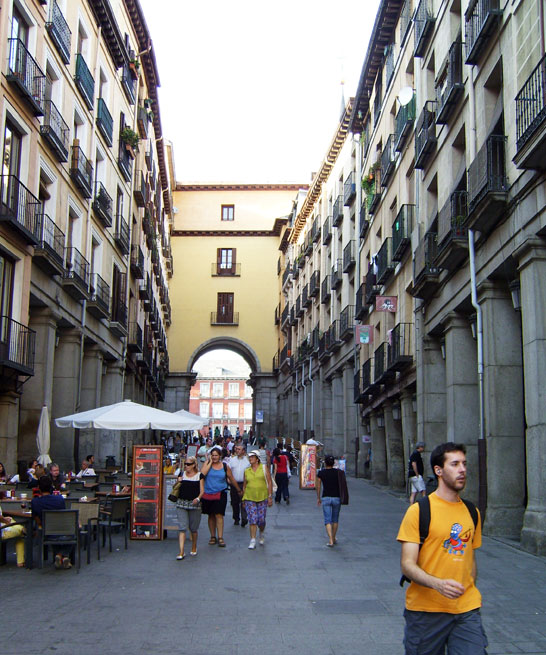 Entry into Plaza Mayor. And the permanent commemoration of the man in the orange shirt.

An attempt to piece together two photos of the Plaza Mayor, so you can feel like you're there.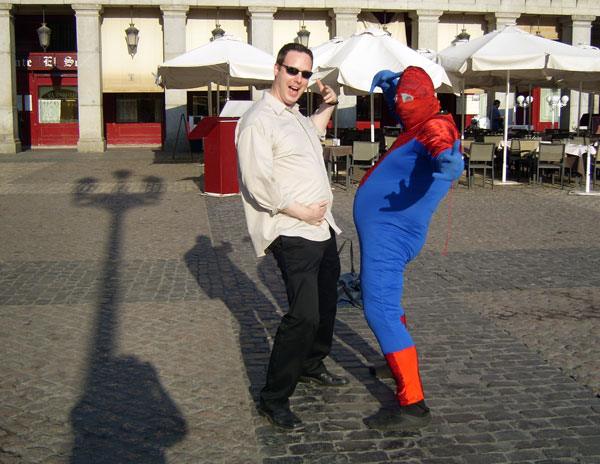 Spiderman really let himself go.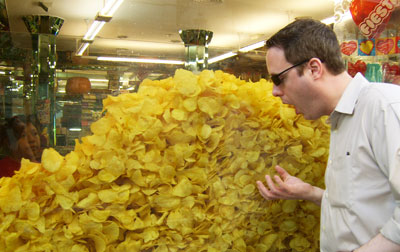 Scott wants to be like Spiderman. Are potato chips the official food of Spain? They're everywhere.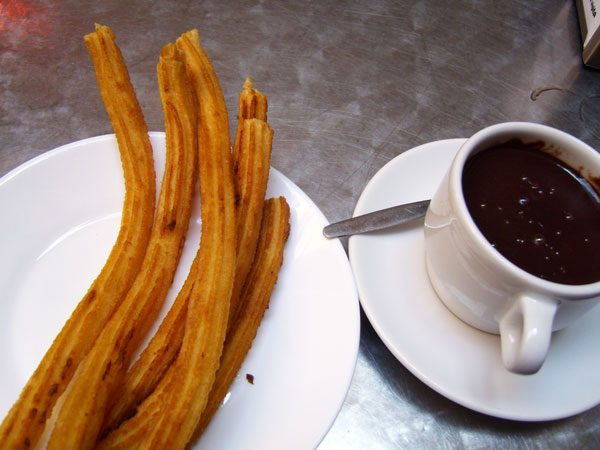 Churros and chocolate should be. These are from the famous Chocolatería San Gines.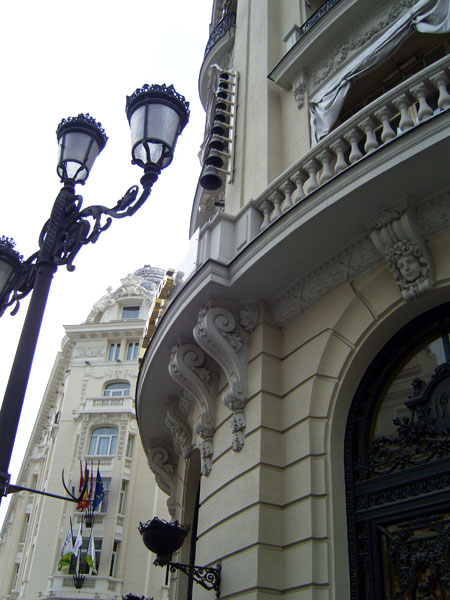 The view upward? Still good.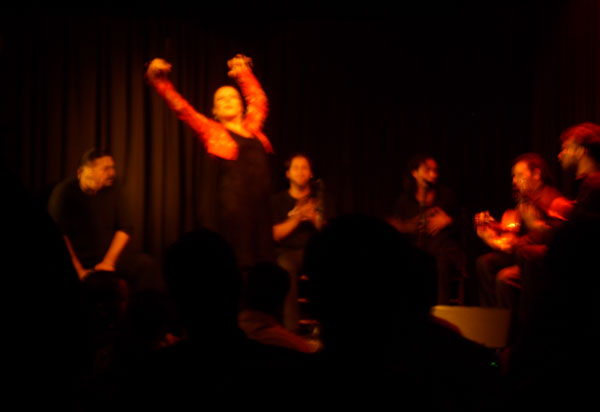 Flamenco!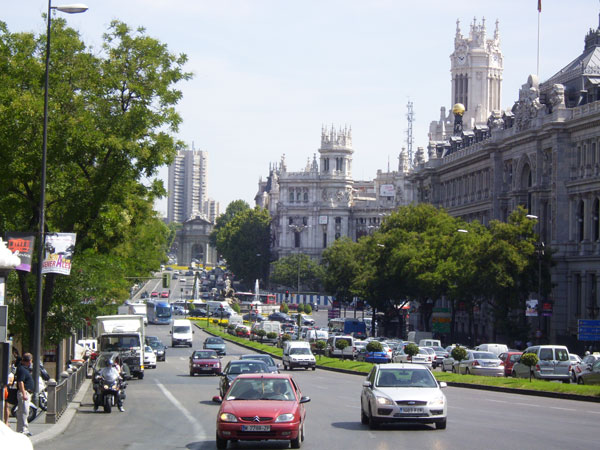 The streets are either very wide…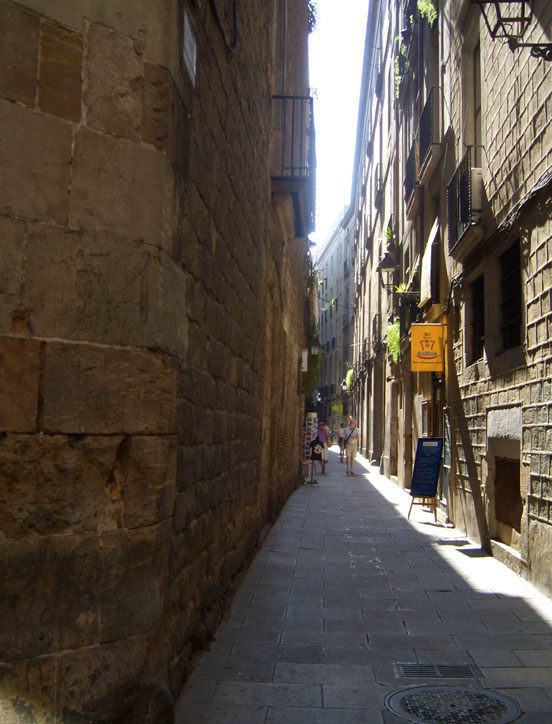 …or very narrow.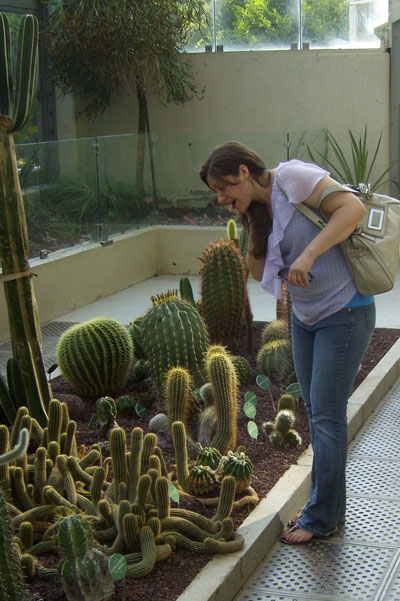 Am I in Arizona?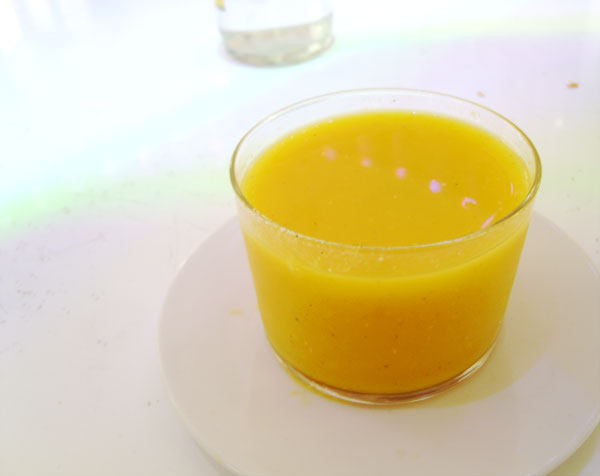 One of the "desserts" I had. Tropical fruit soup.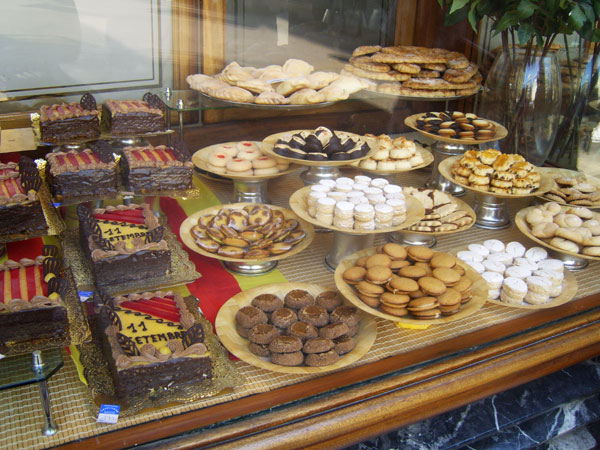 Some desserts I didn't have. September 11th cakes?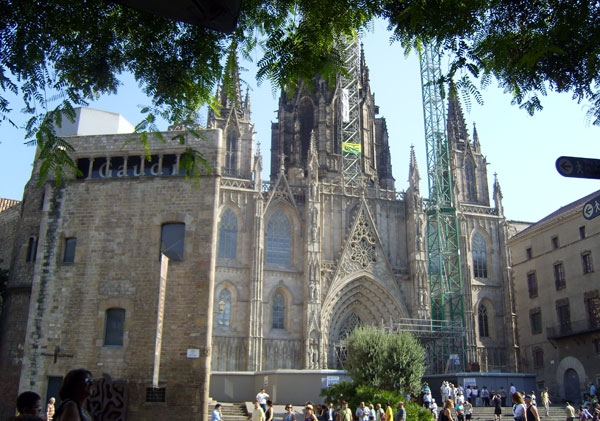 Gothic Cathedral. Let's go in.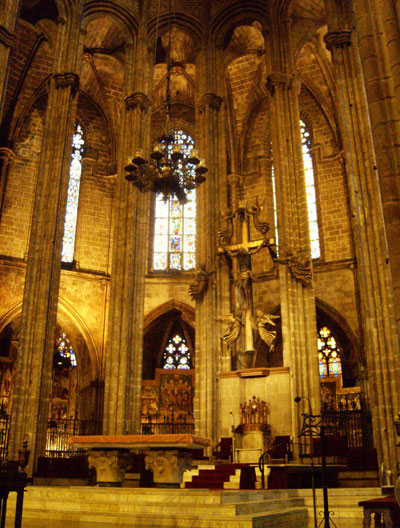 A moment of silence.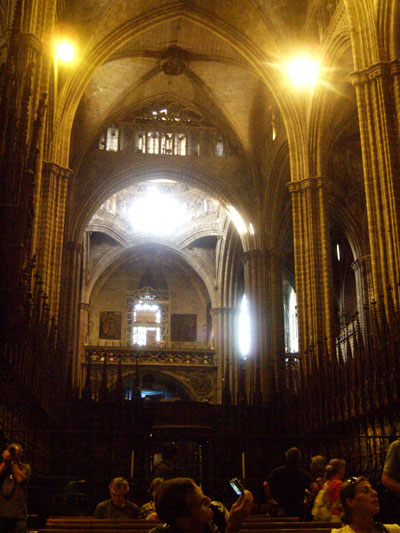 Spooky.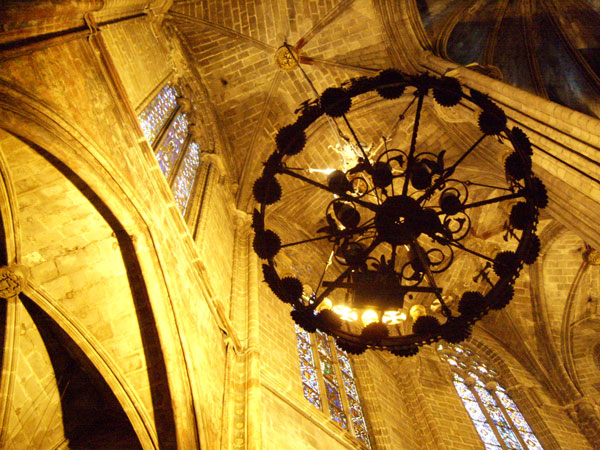 Looks like pastry.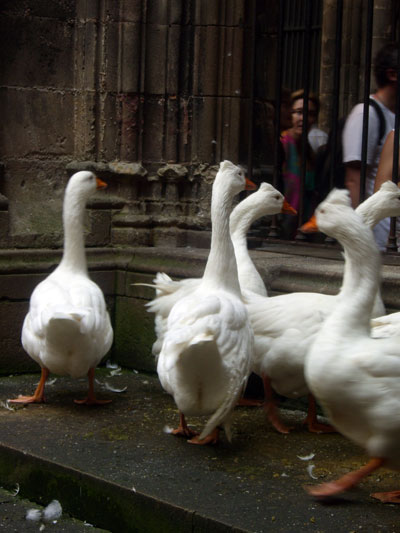 The holy ducks.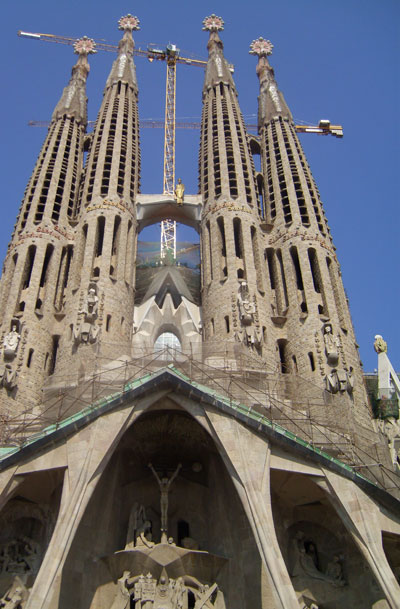 The Sagrada Familia church. It's two-faced. This is face one.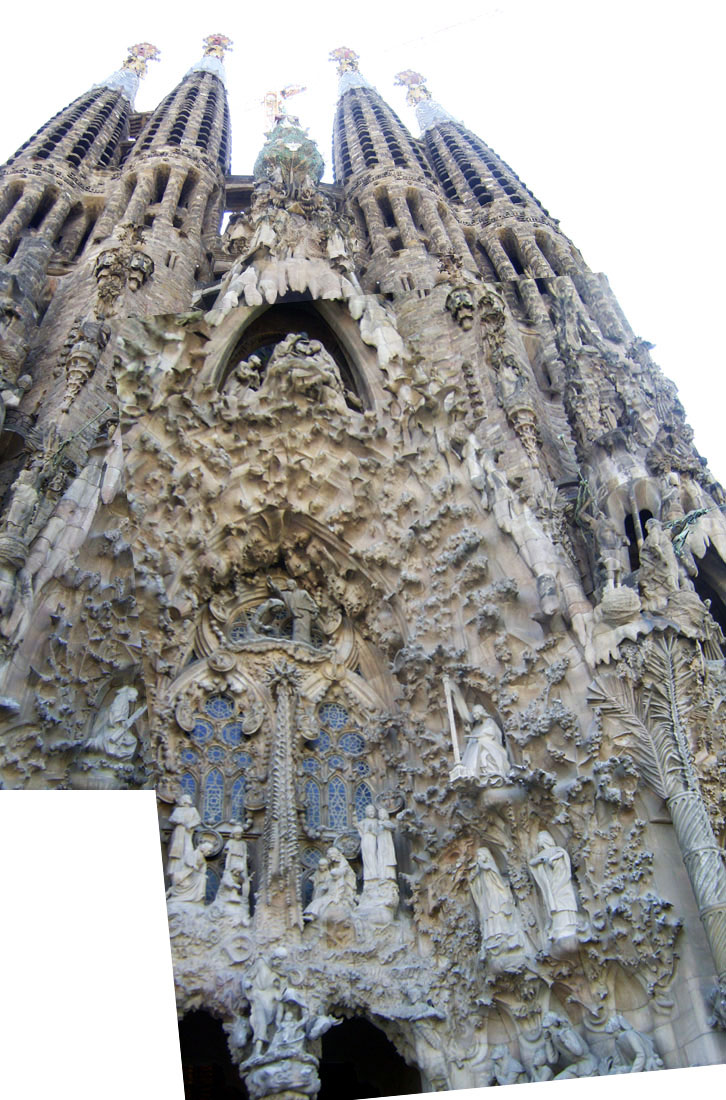 Face 2. (With 2 photos sandwiched together.)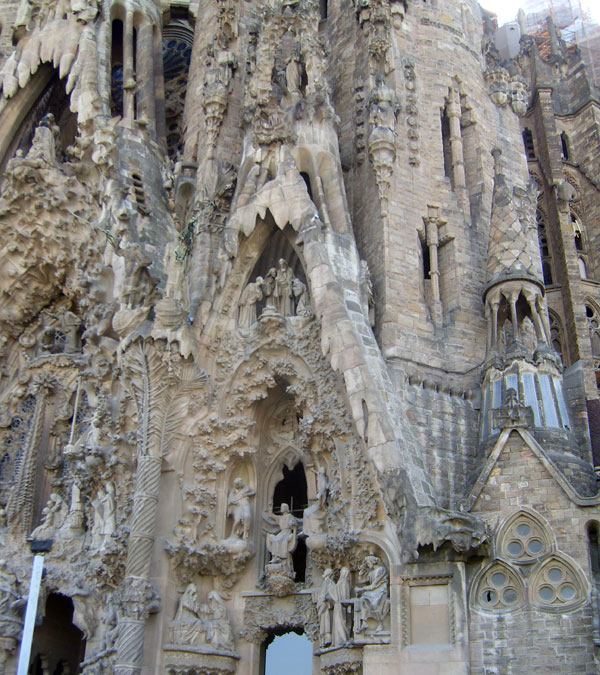 Get closer.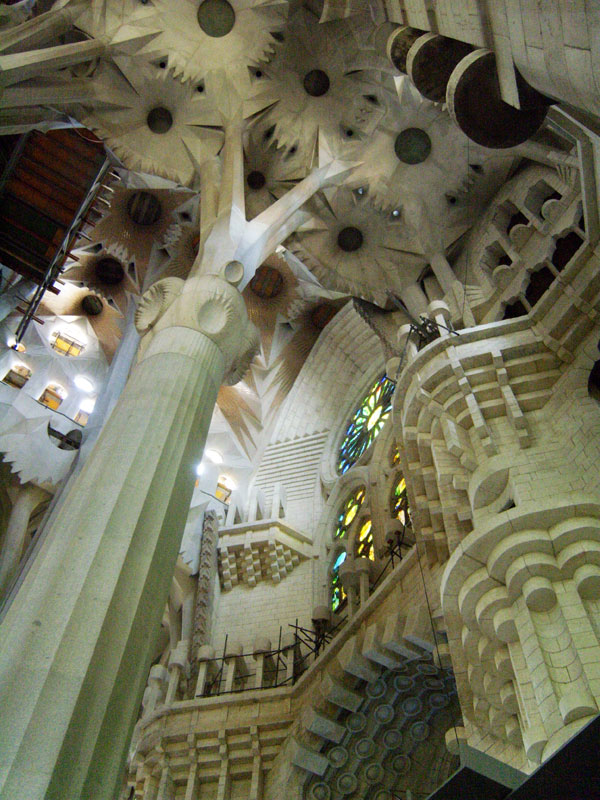 Bursty.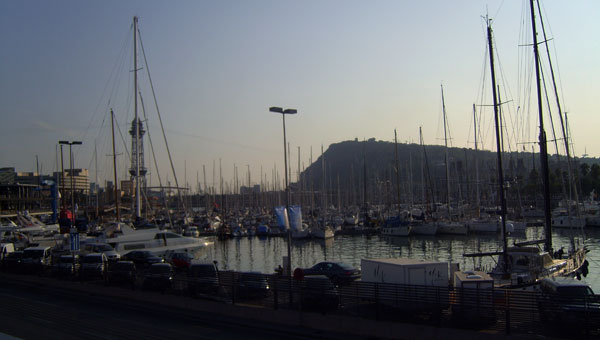 Ahhh.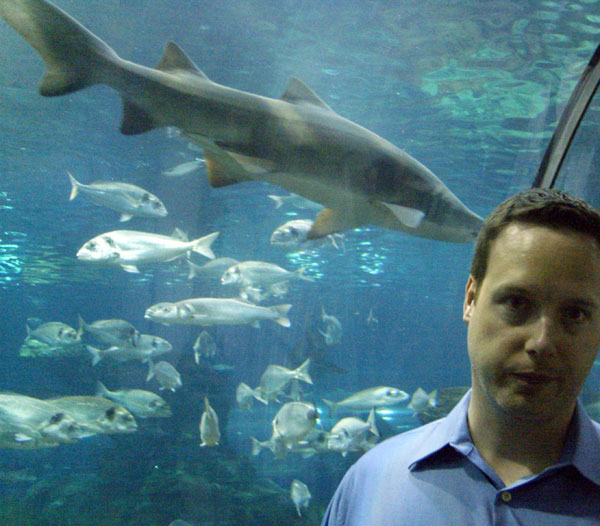 Bonk.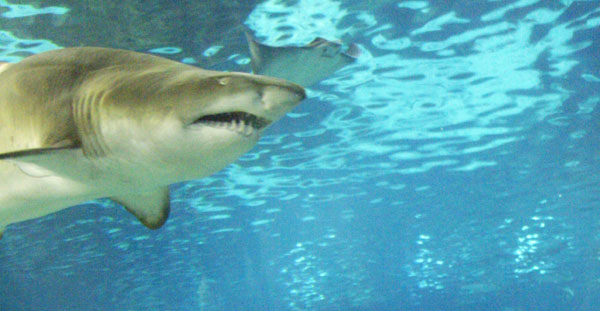 Such a friendly fella.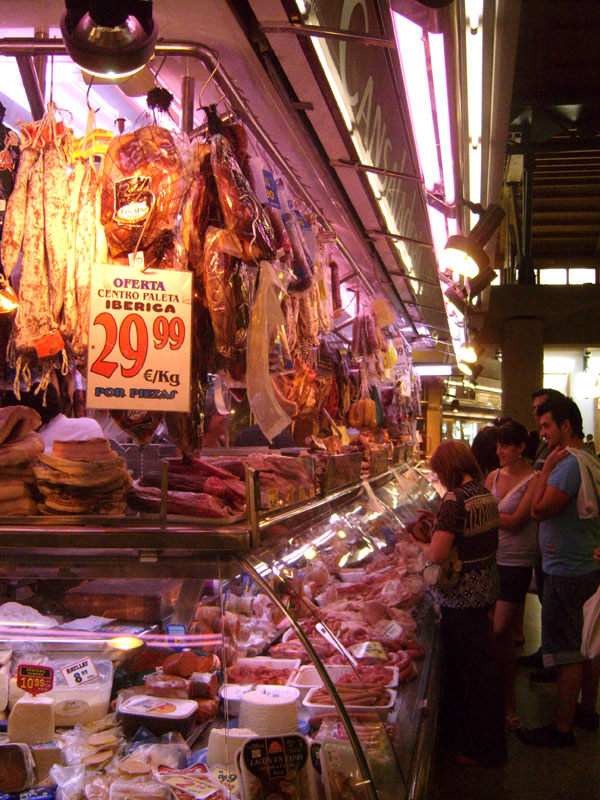 The Spaniards love their ham.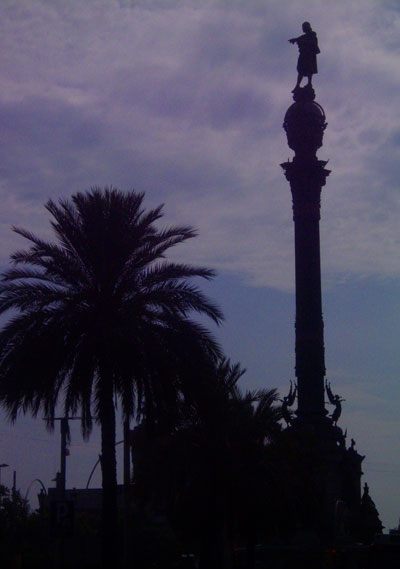 Columbus monument. He's got a good sense of direction.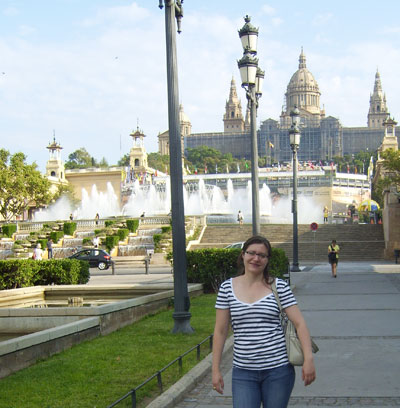 Last day by the fountain. Back home to bake.
18 Responses to "The Rain in Spain"
Post a Comment
Your E-Mail will be kept private. * = required fields.