10 Great Gifts for the Aspiring Pastry Chef
December 18th, 2009 | 7 Comments
I can't believe this. Gift-swapping day, a.k.a Christmas, is hurtling toward us at meteor-like speeds. I barely made a dent in my shopping, though have at least this weekend to do something about it. How about you? Do you wrap up your holiday gift purchases mid-summer or do you wait till the last minute, when nothing's open but the 24-hour deli?
As I was contemplating what I should buy for others, my mind wandered back to me. (That's really the most important thing, right?) I thought about some of the best gifts I received and use often and about the ones I still covet. A list started to gel, and I thought I'd share some of these gift ideas with you. Without further ado, some lovely ways to part with your money:
1) Kitchen Aid Stand Mixer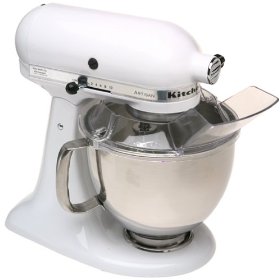 KitchenAid Artisan 5-Quart Stand Mixers
Man, oh, man. This is really the ultimate pastry-making possession. Though I used it every day at work, it was a while before I got one for home. It made me feel like I graduated to the next level.
2) Pastry Tips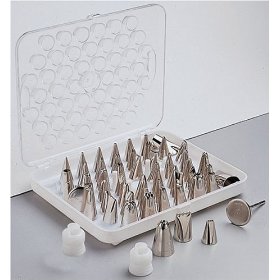 Wilton Master Tip Set
Every cake and pastry decorating tip you'll ever need. And some you won't. But they sure are fun to goof around with and see what shape oozes out of each one. The plain ones are great for simply piping out things to bake: french macaroons, choux, meringue, and many others.
3) Flavor Extracts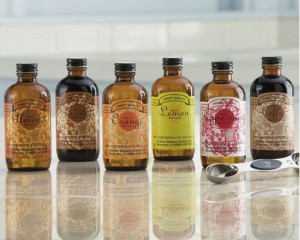 Nielsen-Massey Pure Extracts
These little bottles leave me feeling like a mad scientist. I dribble in a little of this, a bit of that, and get entirely different flavor profiles. These are potent and a few drops go a long way. You can make ice creams, flavor whipped creams and pastry creams, cookie batters, frosting, and on and on. There's lemon, orange, peppermint, coffee, almond and chocolate. If you surf around amazon, there are even more flavor possibilities.
4) Mandolin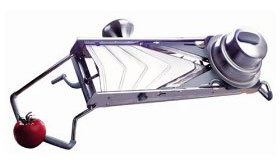 De Buyer Pro V Mandoline with 5 blades and Stainless Steel Pusher
This is another one of those tools that can make your desserts look really pro. Every slice and cut is pure symmetry and you get gorgeous pieces for drying fruit chips, shredding fruit, and crinkle cutting garnishes. The most important thing is to use the hand guard. I wish I had before I shredded the crap out of my middle finger.
5) Bundt Pan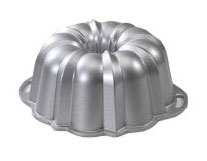 Nordic Ware Platinum Collection Original Bundt Pan
These always make impressive looking cakes. If you don't believe me, scroll through some of the entries by the Food Librarian. She's gaga for bundt and even made one-a-day for the whole month of November.
6) Cake Stand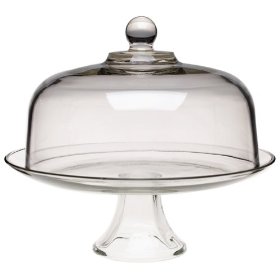 Anchor Hocking Presence Cake Dome Set
Display your beautiful creations with this baby.
7) Ice Cream Maker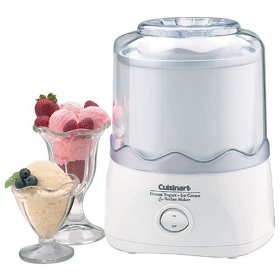 Cuisinart 1-1/2-Quart Automatic Ice Cream Makers
Once you try making your own ice cream, store-bought will become as appealing as a paper cut. It's just such a difference. And you can mix up whatever wacky flavors come to mind that you'll never find in the store. Chestnut Mocha? Bananas Foster? Pineapple Cheesecake?
8 ) Books – A couple of beauties: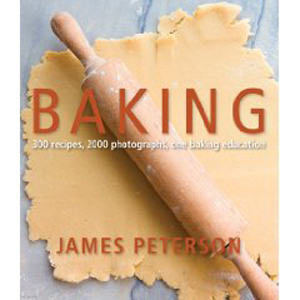 Baking by James Peterson
What a tome! This is a big, beautiful book full of classic recipes. Every recipe has clear explanations and lots of photos of some of the more complicated steps. Very comprehensive. And as beautiful as a coffee table book.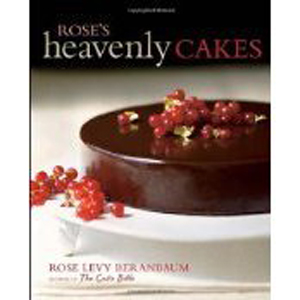 Rose's Heavenly Cakes by Rose Levy Beranbaum
This went on my wish list as soon as I saw it. Yes, it's all cakes and boy, is it comprehensive. The detailed explanations have so much helpful information, I can't imagine getting anything but a perfect version every time. Each recipe is written in cups, ounces and grams and the "Tips for Success" section should indeed lead to success. The photos are a sight, too.
9) Silpats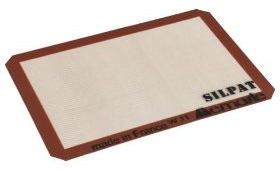 Silpat 11-5/8-by-16-1/2-Inch Nonstick Silicone Baking Mat
I got (demanded!) a few as a gift a couple of years ago. Nothing, and I mean NOTHING sticks to these. I can pipe stuff on without a care in the world.
10) Food Scale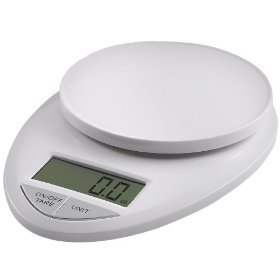 EatSmart Precision Pro – Multifunction Digital Kitchen Scale w/ Extra Large LCD and 11 Lb. Capacity
If you need a reason for a kitchen scale, see here.
7 Responses to "10 Great Gifts for the Aspiring Pastry Chef"
Post a Comment
Your E-Mail will be kept private. * = required fields.