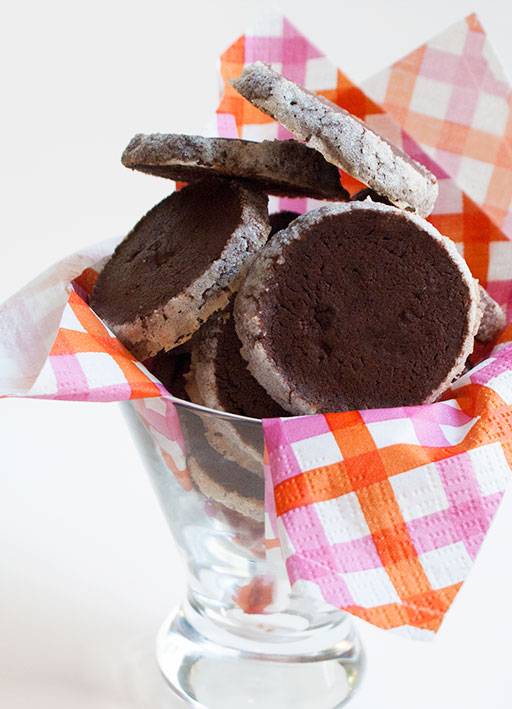 Let's just pretend I've been here the whole time, and pick up where we left off, shall we?
I've been getting some friendly nudging to get this ol' blog kicking again, so why not, and here we are. We can ease into it with a cookie that doesn't require any electrical appliances to mix up — just a bowl, a spoon, and our big, meaty hands.
It's one of those delicate, lightly crisp and sandy chocolate butter cookies that practically dissolves on contact. If you get them rolled and keep them in the freezer, you can just slice a few rounds to bake off right then and there, as the urge strikes. They are just nice to have around. They can be our winter comforter.
Read more and see it come together...