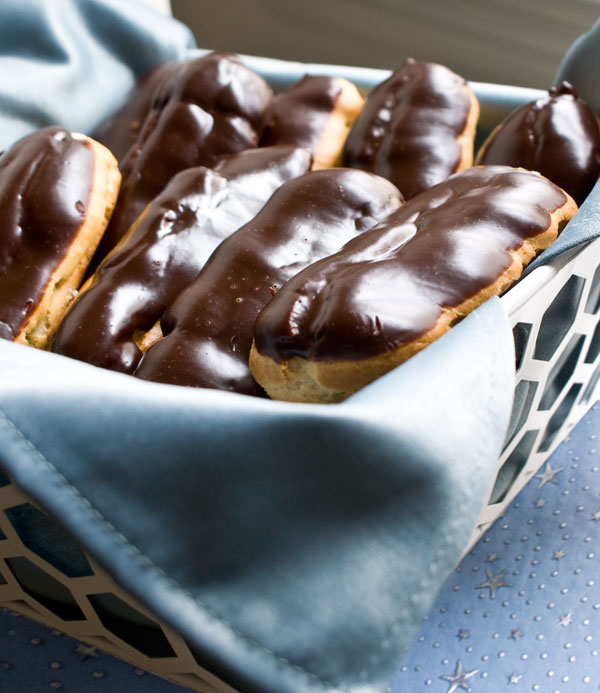 How about this: I've never made eclairs before. That's right, the bomb has been dropped.
The gall of me, then, to show YOU, dear reader, how to make them. Well, let me put your mind at ease by saying that I've made pate a choux, which is the base pastry dough for those that might be lost in the French, hundreds of times. Been knee-deep in pastry cream more days than I care to remember. And made this glaze so often, it courses through my veins.
All that's required is a merging of the three, and presto-change-o, we have a bucket of eclairs.
Read more and see it come together...