A Weighty Issue
November 11th, 2009 | 10 Comments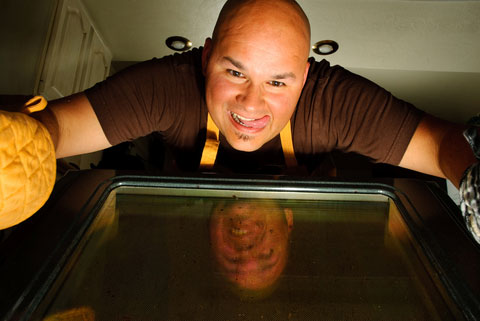 How did your last batch turn out? Would Martha give a cool nod of approval or would she wince in agony at the sorry sight?
We all know one of the biggest factors in successful baking is the ratio of ingredients. Having to measure our goods is what separates the men (bakers) from the boys (cooks). Though I always use a scale if weights are listed, I sometimes follow along to a recipe that is written in cups. Like a good lil' baker, I'll break out said measuring cups, and flex my OCD muscle, taking my time, spooning carefully, leveling off.
The other day I was messing around with a recipe for quadruple chocolate cake (hold on to your hats, kids, that post's next). I whipped out an old notebook, sticky from years of splatters, and located a recipe that I meant to use as a starting point. Lo and behold, it was in cups. Since I was testing batters, I wanted the results to be as consistent as possible from batch to batch. An uneasy feeling crept up on me. Is it possible to get consistent results with a cup measure? An experiment was in order.
I spooned one cup of flour straight from the bag into the measuring cup…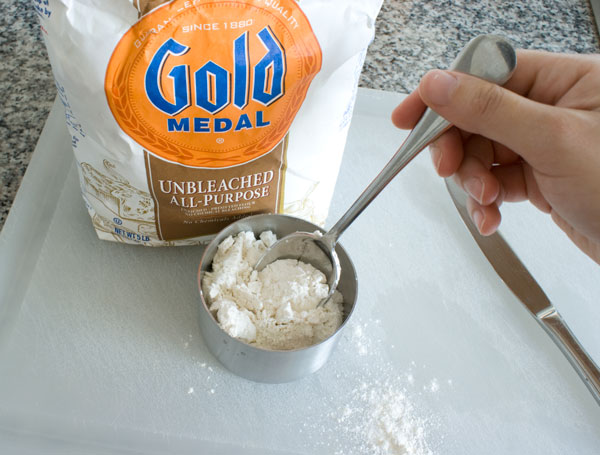 …until mounded…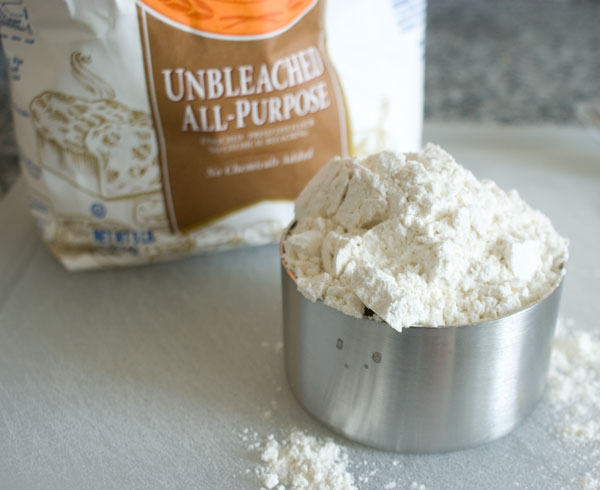 …scraped off the excess…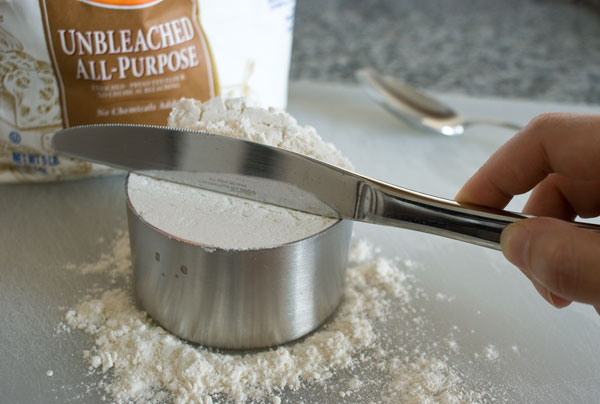 …then took note of the weight.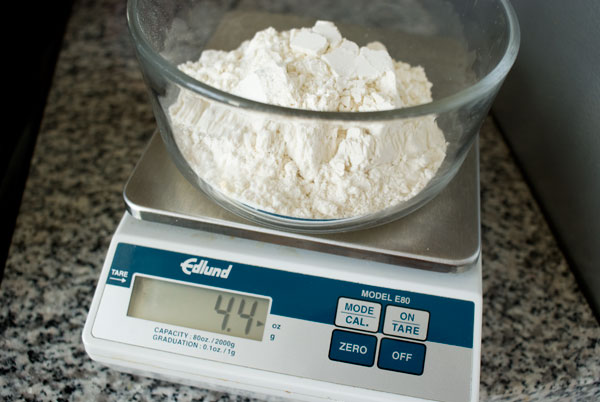 Then I did it again with a separate cup of flour.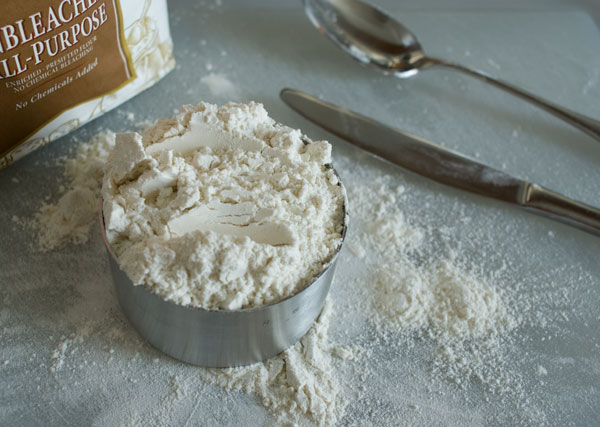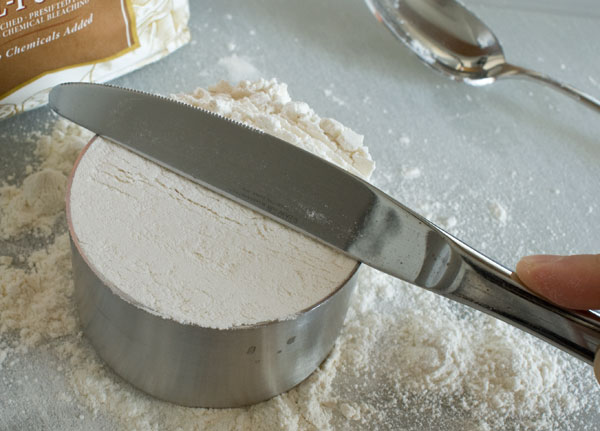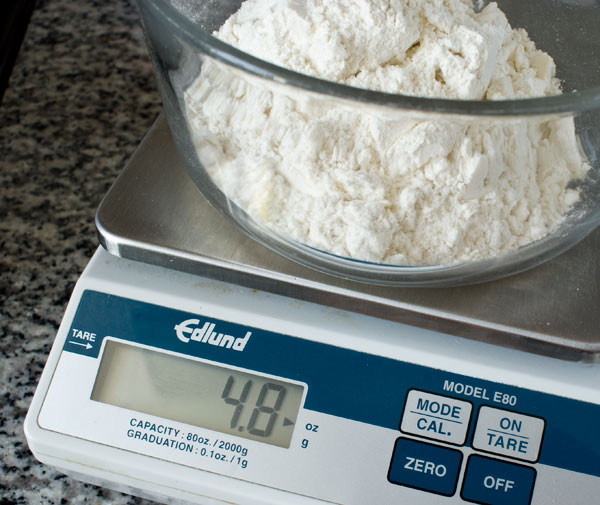 Turns out, there is a difference of .4 ounces in this case. Either I don't know my own strength with a spoon or some cupfuls pack down more than others. Is .4 oz a lot? Well, if a recipe calls for 3 cups of flour, you could end up inadvertently omitting more than a full ounce.
Ok, ok, I don't mean to create a panic a lá War of the Worlds. No need to spill out on to the sidewalks with rolling pins ablaze. A slight variance in measure is not necessarily going to make your three-layer hopeful collapse on your shoe, but the dessert probably won't reach the full potential it's capable of. It may be a little too dry or a little too dense, or a little soupier than last time. Us bakers are perfectionists. A little too something is just not good enough, unless it's a little too good.
Obviously, the best thing is to weigh when possible. More and more enlightened cookbooks are including weight measures and our dinner rolls are the better for it. The scales I like best display both ounces and grams in small increments, are capable of weighing heavy quantities (up to 11 lbs.), and don't automatically shut off before you get a chance to pour in your stuff.
Here's one that people seem to like:
Oxo Good Grips Food Scale with Pull-Out Display
Mark my words. You'll never look back.
10 Responses to "A Weighty Issue"
Post a Comment
Your E-Mail will be kept private. * = required fields.