Master the French Macaron
January 26th, 2011 | 260 Comments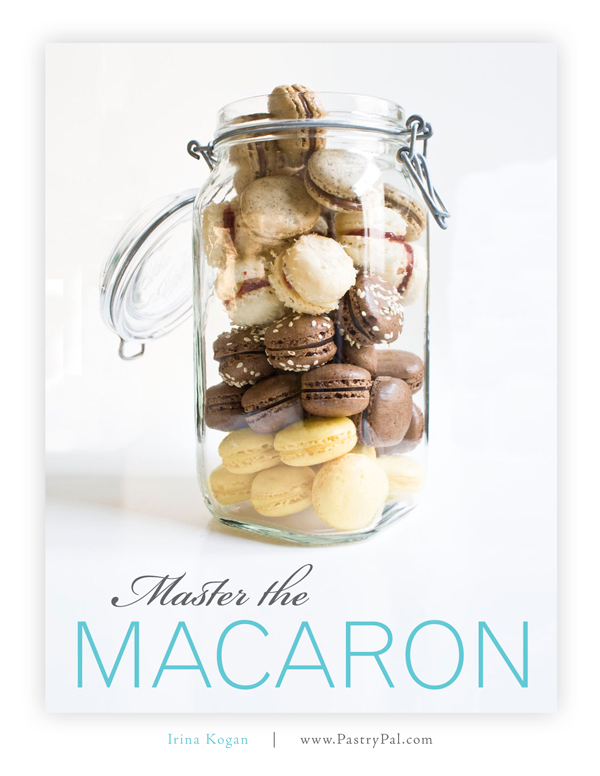 Ahh, the macaron. So beautiful, and fragile, like a Faberge Egg. And so elusive, it is.
Or is it?
The day I learned how to make them, the chef gave me a demonstration, and then I made them on my own. They came out well. No drama. And since they were on our daily petit fours plate, I had to make them every day. Sometimes it was pouring rain outside, and the kitchen was swamp-humid. Sometimes it was the thick of summer, and the temperatures rivaled Death Valley. But still, I made them. Once in a while they didn't work, but most of the time they did. And on those few occasions they didn't behave, I wasn't phased. I just made them again.
For me, the trick to it all was that no one told me how impossible they were, how one false breath could mean failure — one extra stroke of the spatula, and you might as well pack it in. To me, it was just another recipe, and I didn't have any baggage about it before I even broke out the almond flour. No one psyched me out.
Now, as I read all the talk around the blogosphere, I think that's exactly what's happening. The macaron fear has spread far and wide. And there's no reason for it. Especially when the base recipe has just 4 ingredients. You sift the dry stuff, whip a few egg whites, fold it all together, and pipe it on a sheet tray.
I really, really want everyone to master the macaron, to be swimming in as many as they want. Once you understand the basic recipe, you can modify it to any flavor you can think of. All it takes is a batch or two of practice, and then it's locked in forever. Like riding a bicycle.
So I started working on a post. I was testing, then testing some more. Before I knew it, the whole project grew, becoming more than just a quickie tutorial. I wanted to include as much helpful stuff as possible  — the basic recipe, some troubleshooting tips, how to make flavor variations, and a few fillings to get started. It became longer — a primer, of sorts. And so I put it all together into one fat pdf format that you can download, totally FREE. I hope you find it helpful.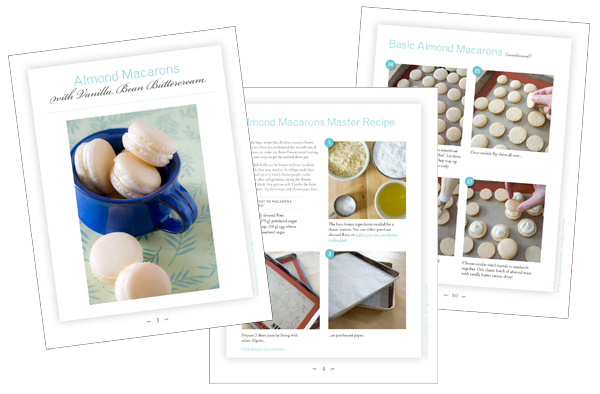 In Master the Macaron, I cover:
The almond macaron — the master recipe
Vanilla Buttercream Filling for the Almond Macaron
Troubleshooting
Chocolate Macaron with Chocolate Ganache Filling
Coffee Macaron with Nutella Filling
Lemon Macaron with Lemon Curd Filling
Coconut Macaron with White Chocolate Raspberry Filling
I hope you enjoy this primer, and have success with your macaron-making. Please let me know what you think. We'd even love to see some pictures if you give it a go. And pass it on!
Get your FREE copy of Master the Macaron:
260 Responses to "Master the French Macaron"
Post a Comment
Your E-Mail will be kept private. * = required fields.

ABOUT ME

I had a career going in advertising when one day I got the crazy idea to start over and become a pastry chef. Now I'll show you what I learned working in fine dining restaurants all over NYC right here with step-by-step photos. So grab your rolling pin and join in.
READ MORE>
THE LATEST

ARCHIVES

SPONSORS