About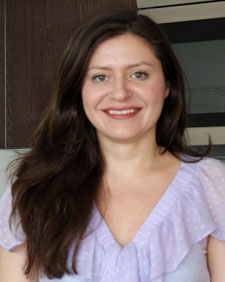 Ah, dessert. And candy. And breakfast pastry. And everything in between. How I love you all. So much so that I decided to scrap everything and learn how to make you.
Though I happily went for a degree in graphic design right out of high school, and then spent a few years making a living this way, it wasn't until I moved to New York and heard the siren call of the incredible restaurant world that I started to have second thoughts about my chosen profession. If you've ever been to a fine dining restaurant where they set a towering creation in front of you, you know what I mean. It puts a spell on you, and suddenly you imagine yourself all apron-ed up in a restaurant kitchen balancing a toque on your head while dotting butter cakes with ganache roses.
After about a year of hemming and hawing and indecision about making the switch, I decided what the hell, I'll try out the pastry world and see what happens. But I didn't know how to go about it. My experience with professional baking extended to watching the Food Network. I've never even waitressed. The restaurant business was as foreign to me as Alaskan crab fishing.
Sure, pastry school was a possibility, but if I wanted to go to the program at the famous Culinary Institute of America, I needed some back-of-the-house experience under my belt. (Apparently, they want you to know the difference between the kitchen reality and the overly-romanticized kitchen fantasy before committing thousands of dollars and years of your life to this pursuit. Rightfully so.)
Armed with a list of my top New York City restaurant choices, I began the dreaded cold-calling. Starting with the places closest to my apartment, I dialed nervously and asked to speak to the pastry chef. Some I couldn't get on the phone. Others seemed to think I was a crazy nut, coming out of the woodwork to infiltrate their kitchen. Finally I got the ear of one open minded chef of Gotham Bar and Grill and I awkwardly explained that I was interested in getting into the profession, and would he be willing to let me intern there, for free, of course. Though he was hesitant, he said he'd be willing to try me out for one day and told me to come in that Friday. A tryout to be an unpaid intern? A funny notion, but now I had my foot in the door! I was flying as high as if I'd just eaten a dozen Snickers.
What I learned that first day is that baking in a restaurant is nothing like baking at home. The quantities are mammoth. I felt like some steel welder handling equipment that weighed as much as a car. There was the giant Hobart mixing bowl that held 50 lbs of dough, the industrial rolling pin that was so heavy, it pulled you forward with every roll, the pastry bag was so big and unwieldy, I felt like I was wrangling a just-caught tuna. The batter dribbled all over my clogs.
And everything had to be done super fast, a constant race against the clock. There is tremendous time pressure in a restaurant kitchen. Not being ready for dinner service meant falling down the rabbit hole. Pure panic.
At first, I was asked to do menial tasks, to see how I handled them, things like separating dozens of eggs, or pitting a whole case of cherries. Though some people might have bristled, I LOVED it, and was thrilled to be working with food in any way. Out of the corner of my eye I'd watch the gorgeous, sculptured plates get whisked out to the waiting lunch crowd.
Luckily I impressed the chef just enough in those first few hours, at least with my work ethic, if not my experience, that he offered me the opportunity to come in a few mornings a week to help out and learn. When a real position opened up a few months later, the chef offered me the job. That was the beginning of my illustrious pastry career. For the next few years I spent time in kitchens all over New York, sucking up as much info as possible, reading tons of books, and getting all-around, hands-on experience. I worked my way up through the ranks from pastry assistant, to sous-chef to executive pastry chef. I worked in small, intimate places and huge hotel restaurants. I did it with drive, determination and passion for about 8 years until something shifted. Both in my back and in my brain.
Spending 75 hours a week in a kitchen eventually took a toll. My back started to give out, I missed seeing friends and family, the light of day and a more traditional life. I started to step back from the professional kitchen.
I still love baking. I'll never stop doing it. I love to see what other chefs are doing in the industry and I still go out to eat often to try their latest creations, but I think for me, baking is now best left as a hobby. This is a hobby that's most fun when you share it with other people. It's great to see what everyone else is pulling out of the oven, and to chat about it, so it seemed natural for me to put up a baking site.
When I was still learning, I found it easiest to nail a recipe when someone first demonstrated how to do it. Then I would try it and invariably mess something up. But those mistakes gave me the knowledge to know what to look out for next time. I was able to see what happened when I added too much flour, or left sugar bubbling on the stove too long, or overwhipped egg whites. I was able to hone my skills through trial and error.
This site is meant to be useful, and hopefully foolproof, for anyone who is new to baking. There are detailed photos of the whole process for every recipe, guiding you every step of the way. If I make a mistake, I post it, so you know what it should NOT look like. I want you to have professional results every time. If you're not new to baking, then I hope to tempt you into simply making some of these recipes, and share them with anyone who loves desserts as much as I do.
Thanks for visiting my site. I hope you'll stay and bake with me. And please feel free to email me with any questions, comments, insights, pastry creations, recipe suggestions or whatever else is on your mind.
Irina
PS—If you'd like advice on how to get your foot in the door and start the road to becoming a pastry chef, read this post:
So you want to be a pastry chef